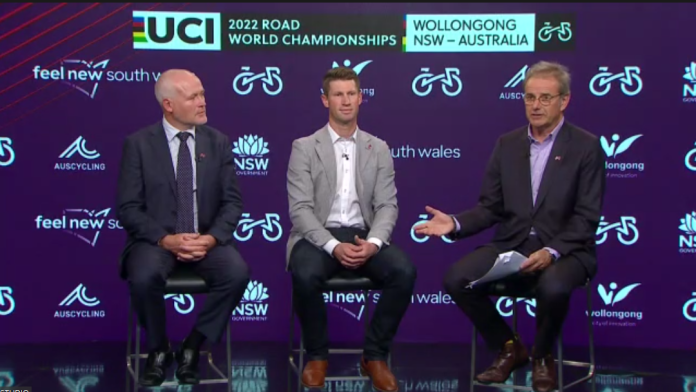 MELBOURNE, 31 March 2022-The Union Cycliste Internationale (UCI) and Wollongong 2022 today released the full race details for the 2022 UCI Road World Championships taking place in and around the Australian coastal city from 18 to 25 September.
With just under six months to go until the event, the riders now know they will be tackling challenging road race routes, including a demanding Wollongong City Circuit, and highly technical time trial courses in their quest for the rainbow jersey.
The course details were revealed during a virtual press conference by representatives of the UCI and the organising committee, Wollongong 2022.
Road races: demanding city circuit
The Elite road races will unfold on Saturday 24 September for the women (164.3km with 2433m elevation) and Sunday 25 September for the men (266.9km with 3945m elevation).
After a remote start in the northern village of Helensburgh, both races travel south toward Wollongong, where the riders will head west to take on the main climb, Mount Keira. Peaking at 473m elevation, Mount Keira  climbs 8.7km through sub-tropical rainforest at an average gradient of 5%, and a maximum of 15% just over halfway.
Following the 10km of descent, the athletes' next challenge will be the Wollongong City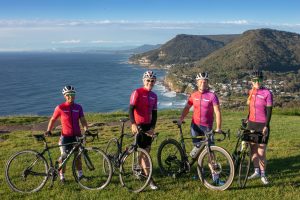 Circuit with its demanding urban climb – Mount Pleasant – which will see the riders climb 119m over 1.1km at an average gradient of 7.7% (maximum of 14%).  To be tackled 12 times by the men and 6 times by the women, the Wollongong City Circuit will account for much of the total course elevation in the second half of the race.
The Wollongong City Circuit will be focus of the Men Under 23, Men Junior and Women Junior races, which will cover ten, eight and four laps of the circuit respectively.
Time trials: technically challenging for all categories
The Women Elite individual time trial will open the 2022 UCI Road World Championships on 18 September with riders completing two laps of a city-based circuit for a total race distance of 34.2km. In a historical first, the Men Elite ITT will take place over the same distance on the same day.
The Men Under 23, Men Junior and Women Junior individual time trials as well as the Mixed Relay Team Time Trial will take place on a slightly shorter circuit, but the need for speed and accuracy around the 30+ corners will remain the same.
For the first time ever, there will be Women Under 23 podiums for the fastest riders in the category competing in the Women Elite individual time trial and road race.
The full competition and course schedule and race profiles are now available on the UCI website.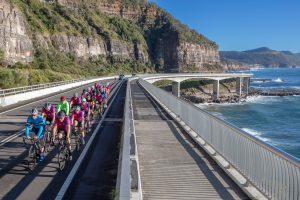 UCI President David Lappartient declared: "The UCI delegation that visited Wollongong in February is very excited about the tough, technical and ambitious courses designed by the Organising Committee in partnership with the UCI. These courses will attract the world's top riders to Wollongong, all eager to be the athlete who triumphs in conditions that really test their skills and ability. The courses have also been designed to create special experiences for spectators, with lots of activity focused around the Wollongong city centre, where the riders will pass by multiple times.  Fans will be able to witness the critical moments unfold against the backdrop of a quintessential Australian beach and the beautiful escarpment."
Wollongong 2022 Race Director Scott Sunderland said: "Many people have a perception that Australia is flat, open and all about the ocean – in Wollongong, there are all the elements that make road cycling dynamic and difficult, from the Mount Keira climb through the escarpment to the urban ascent up Mount Pleasant. We're going to see the riders really testing their strategic and athletic capabilities as they navigate the Wollongong City Circuit and Time Trial courses, which will be spectacular viewing for the on-ground crowds and broadcast viewers. If you think you know Wollongong and Australia, think again. The 2022 UCI Road World Championships will separate the challengers from the champions and put our coastal city on the map for fans worldwide."